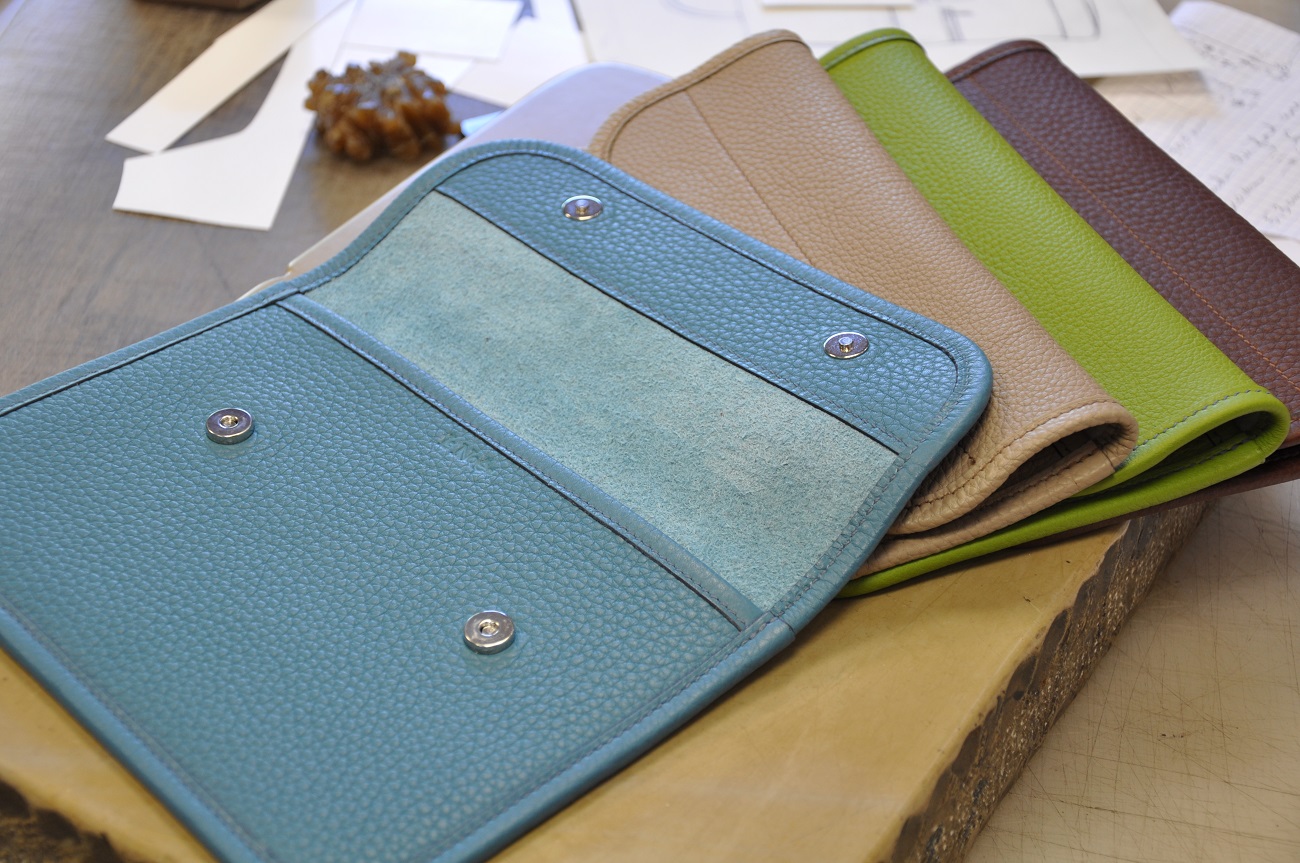 Clutch bag taurillon
Keep this with you for every-day storing of certain papers in your bag,
or for taking the necessaries with you for an evening out.
Made in taurillon leather with two magnetic buttons closure.
Quantity and available colors :
1 x brick color taurillon,
1 x dark grey taurillon,
1 x dark brown taurillon,
1 x light grey taurillon.
Measures : L21,5 cm x H15 cm
Price :  220 €
Limited series.
Made in France