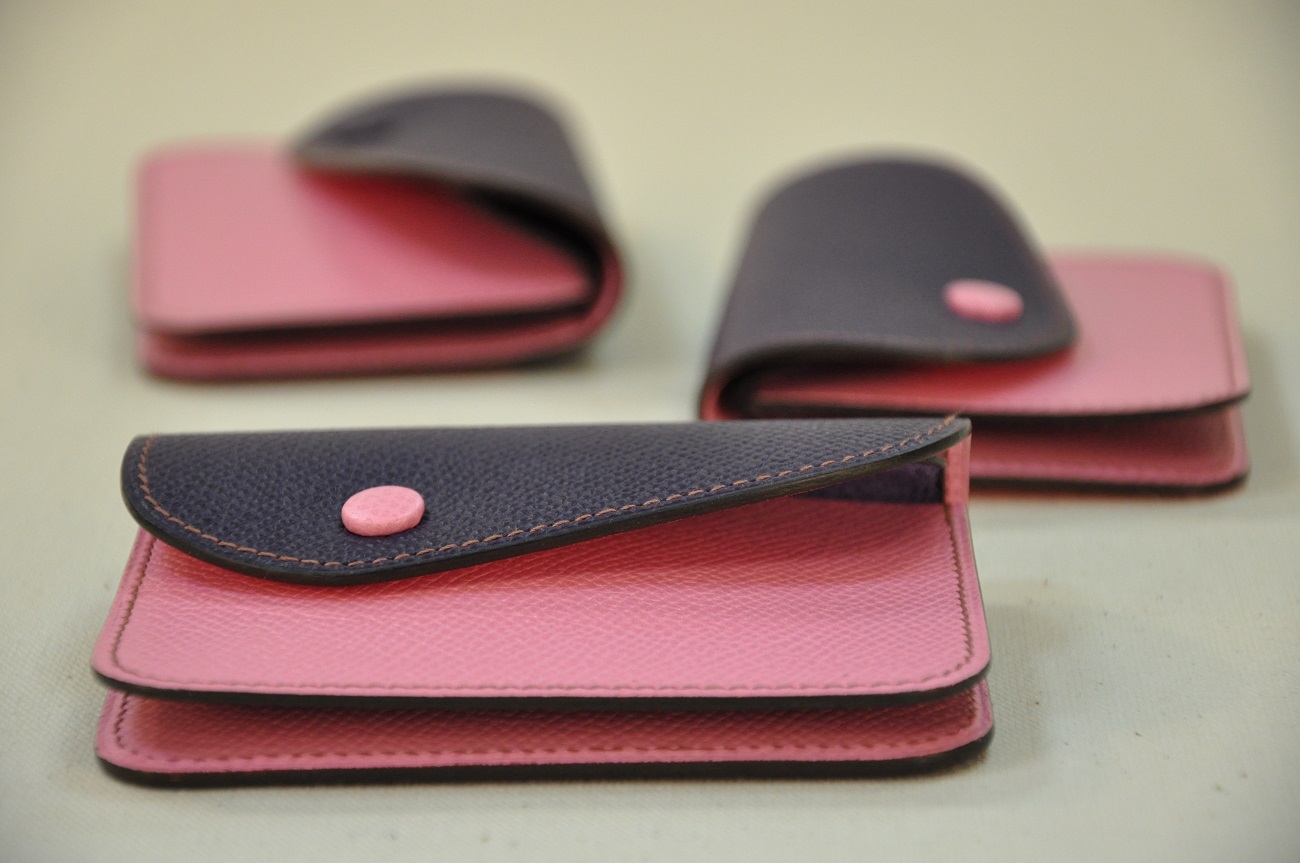 Duo Change purse 
The discrete and practical Duo change purse will accompany you everywhere.
It is made of two-toned grainde calfskin, with one pocket on back to slide
a credit card; inside is a compartment for bills and another for coins.
The Duo change purse closes with a leather-wrapped snap closure.
Measures : L10 cm  x  H7,5 cm
Quantity and available colors :
2 x pink/violet
3 x turquoise/yellow
Price : 270 €
Limited series.
Made in France