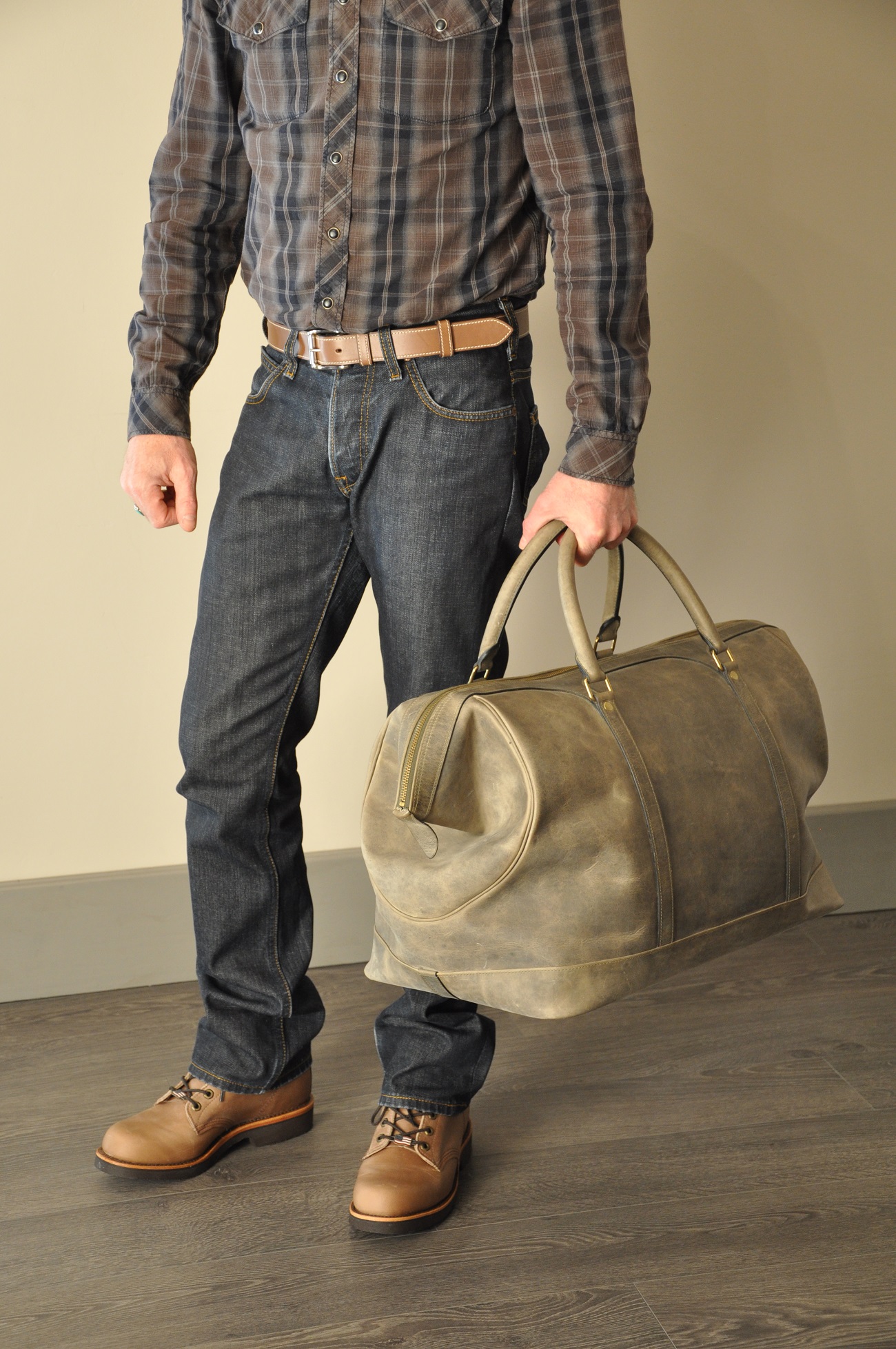 Luggage Cupertino 
The Cupertino was inspired by a vintage clasp bag.
A clever combination of a touch of elegance and a touch of character.
This luggage is ideal for escapades in vintage cars.
It is made of bronze-colored cowhide, lined in cream colored linen.
With interior fittings : a double plated pocket.
Zip closure.
Its round handles are hand-sewn, which assures sturdiness over time.
The bottom of the bag is protected by five bottom nails, the buckle is made of solid brass.
Dimensions: L47 cm  x  H33 cm  x  P28 cm
Price upon request.
Only by order : 
You choose the colors fo leather, the color of thread and inside too.
Made in France
You will also like…
You are interested in the shoes that our model wears ?
These Chippewa shoes – boots are made in USA and are available in half size
from 7″ to 11,5″ and one width D