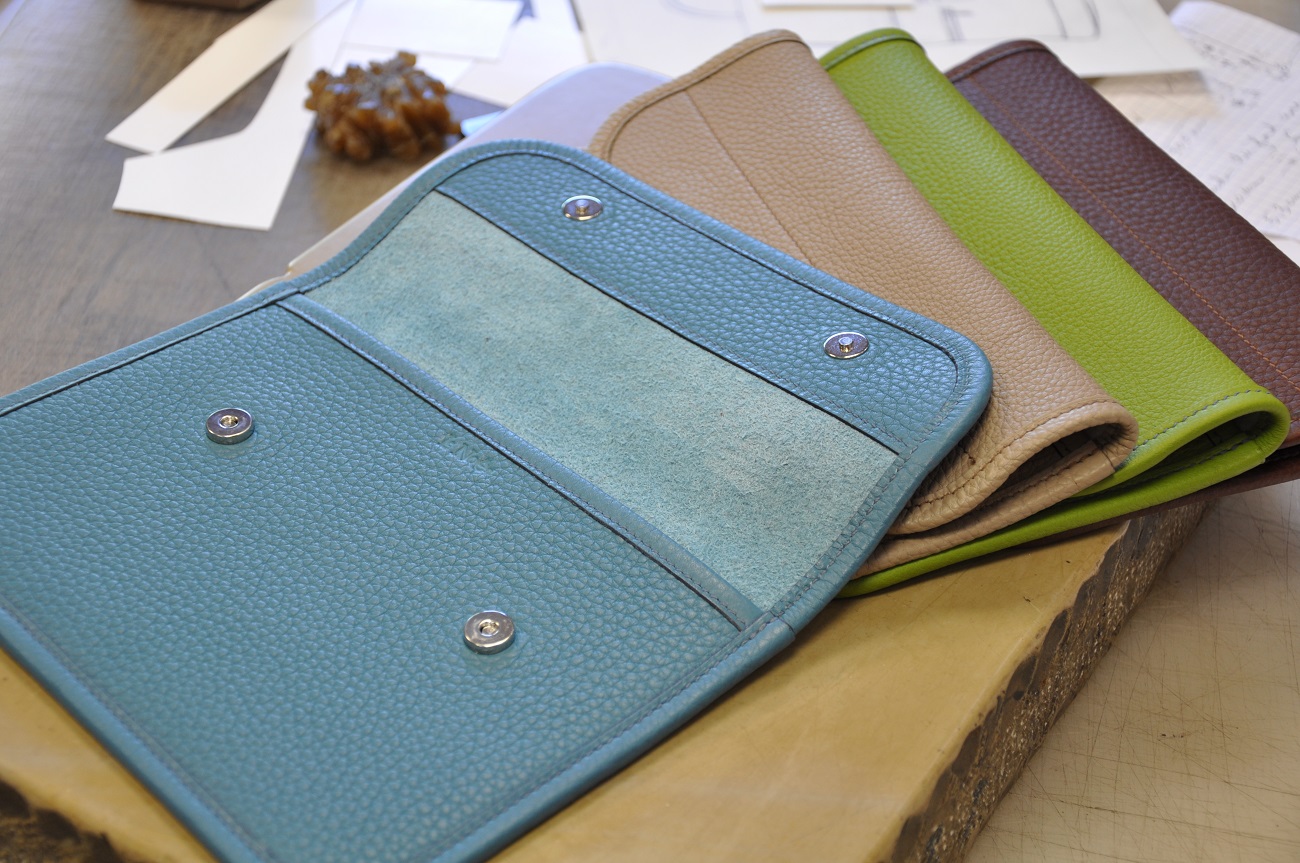 Clutch bag taurillon
Keep this with you for every-day storing of certain papers in your bag,
or for taking the necessaries with you for an evening out.
Made in taurillon leather.
Colors : dust, light grey, dark grey, dark brown,
blue, soft grey, anise green and brick color.
Two magnetic buttons closure.
Format : L21,5 cm x H15 cm
Price :  208 €
Limited series.
Made in France